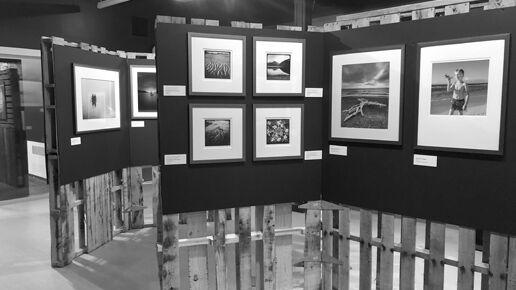 museum exhibition highlights AK photographers | Local News
Visitors to the Tongass Historical Museum have the chance to experience scenes from all over Alaska without leaving Ketchikan, through an array of photos taken by photographers from across the state – including three from First City – in "Alaska Positive ".
Alaska Positive is a traveling exhibit that premiered at the museum on October 1 and will remain so until mid-December, according to museum exhibits curator Ryan McHale.
The exhibit was hosted at the Alaska State Museum in late 2019 until it traveled to Cordoba and Homer earlier this year, before ending up in Ketchikan.
"This is now in its 49th year, and it is a statewide juried photo exhibit curated and visited by the Alaska State Museum," McHale told The Daily News by telephone during a interview Tuesday afternoon. "And the exhibition celebrates and encourages the practice of photography as an art form in the museum.
This is not the first time that Alaska Positive has visited Ketchikan.
"We (the museum) hosted it in the late 80's, 90's and early 2000's, and it's also the second traveling exhibit we can have in Ketchikan this year – the first being" Alaska's Suffrage Star "" McHale said mentioned.
The Alaska Positive photos were selected by David Michael Kennedy, whose career as a photographer spans 50 years and whose work has been shown at the Smithsonian Institute and the National Portrait Gallery, according to McHale.
More than 200 photos were submitted to Kennedy for review in the exhibit, and he selected only 38 photos from 26 artists.
The exhibit features Ketchikan residents Mike Gates ("Yellow House with Pigeons" and "Self"), Deborah Mercy ("Dall's Porpoises in the Frozen Strait") and Rafaeal Torres ("A Perfect Ten" and "Ketchikan" ).
Seeing the work of locals in the exhibit allows the community to appreciate local photographers, McHale said.
"Mike Gates received a recognition award for his self-portrait," McHale explained. "It's great because Ketchikan has a rich history of talented photographers and it's great to be able to feature three photographers in Alaska Positive as they are recognized statewide for their photography, and I feel lucky to be able to display their work in our own community.
Additionally, Anchorage's Cody Swanson received the juror's choice, and Juneau's Iris Korhonen-Penn received a recognition award, according to information from the Alaska State Museum online.
"I think what's really cool about it is that traveling can be expensive and at a time when it's even more difficult due to the ongoing pandemic, these traveling exhibitions give our community the opportunity. to explore or discover something new without having to leave Ketchikan, "says McHale. "And this is a great opportunity for us to showcase local artists who are participating statewide."
McHale hopes the Tongass Historical Museum will be able to host an in-person reception for the exhibit on the first Friday in December, when a community winter art walk is scheduled. McHale noted that the status of the reception would depend on COVID-19 in the community.