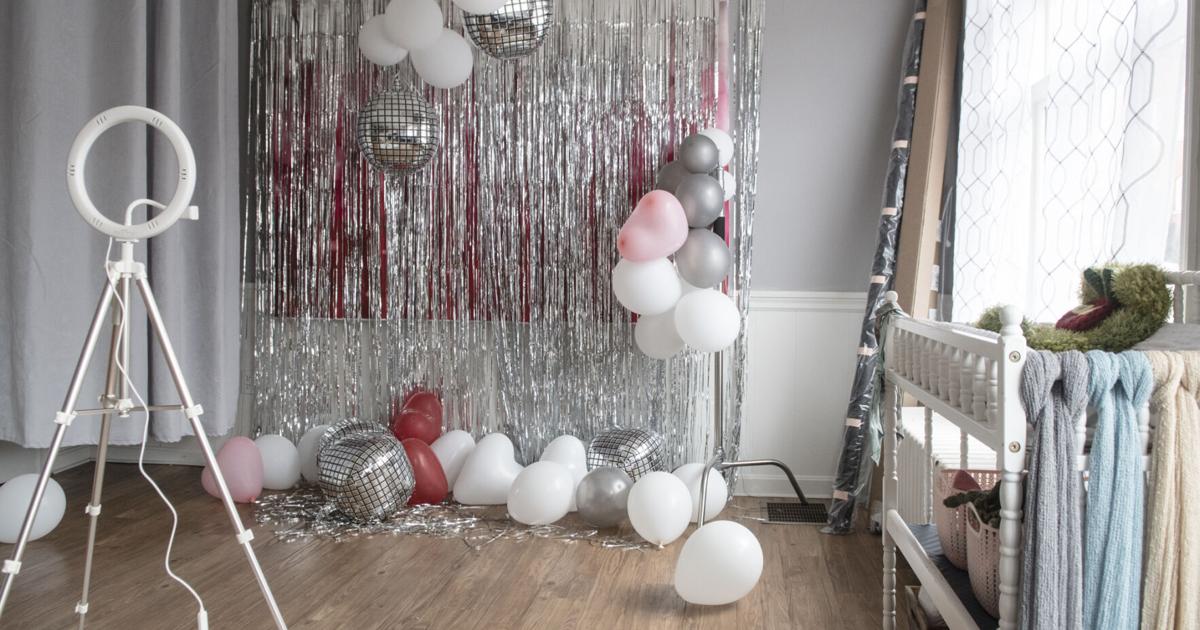 Photographer opens studio in downtown Lewisburg | News
LEWISBURG — Photographer Amber Gardner says her motto is "you can't photoshop personality."
His new studio at 139 Market St., Lewisburg, has been there since January.
Gardner said she had been a professional photographer for eight years, but had been taking pictures for fun "for ten years."
A mother of four and wife of a U.S. Army veteran, Gardner said as she researched places to open her new studio, she knew Lewisburg was where she should be. "I really like Lewisburg. It's where I wanted to be."
It took Gardner an entire month to set up his sleek studio in downtown Lewisburg. "I'm still working on it," she said. She wants to have more samples to hang around the studio.
Her son, a college freshman, drove all the way from school to attend his mother's grand opening on Friday. Gardner says she already has several shoots booked and underway. She explained that she had received many requests from families and others asking for maternity sessions.
She "hit the ground running," she said. But, "I'm stealing right now."
Gardner said the passion had a lot to do with her job.
"I like all the genres that I photograph. High schoolers are my favorite," Gardner said. She noted that her work had appeared in senior magazines, but said she clicked with students and parents.
"I'm still that young mom at heart. I will never grow up," Gardner said. She said many of her promising seniors were excited to come work with her.
His love of photography was rooted in his family life. "It was really my children. I started photographing them, my friends, their families," she said.
Living in Germany while her husband was stationed there, Gardner said, "I started clicking with all the military spouses." Photographing families during military returns, she continued her work when she moved to Virginia.
Gardner noted that each photographer has their own unique styles. "Some take light and airy photos," but said his style was "bright, bold and edgy."
Her process, she says, is to sit down and meet with her clients to better understand what they like.
Gardner mentioned that some high schoolers might not feel confident when they meet for pictures. "My job is to bring out their confidence."
She said a client stopped her in the middle of the session to hug her because her client was having a bad day. "For me, it's giving that one-on-one."
Wedding photography wasn't her forte, Gardner admitted. "I don't want this anxiety. I am a mother of four children. It's very stressful.
A resident of Selinsgrove, she said that by working in Lewisburg she got to know the community. "For me, it was just fine."
She said she looked at three different locations downtown. "I actually loved my landlord. They're so down to earth. Happy to show me everything.
Lewisburg Mayor Kendy Alvarez said it was a great day for the grand opening of Market St.
"It wasn't just the sun and the indication of spring, but the flashing lights of Amber Gardner Photography's grand opening," Alvarez said.
Gardner received help from Bucknell University's Small Business Development Center. She said, "Now the time had come to start my own studio."
"I feel like Lewisburg is a really good community," Gardner said, joking, maybe the taxes could be lower.
Gardner said she believes businesses in downtown Lewisburg help and support each other. "I feel like everyone helps others in Lewisburg."
She said she was now booking clients, families and businesses. The only person working in her studio, Gardner has appointments only, and the best way to reach her is by phone or email.
"I would just like to meet new people and show them around. I want my studio to feel 'home'," she said.
Slightly nervous ahead of her ribbon-cutting ceremony, Gardner said, "I want today to be fun." A "selfie station" was available and she hopes people will start using #AskForAmber as an online social media tag. She said one student was excited to start using the hashtag.
"I hope all seniors will," she said.