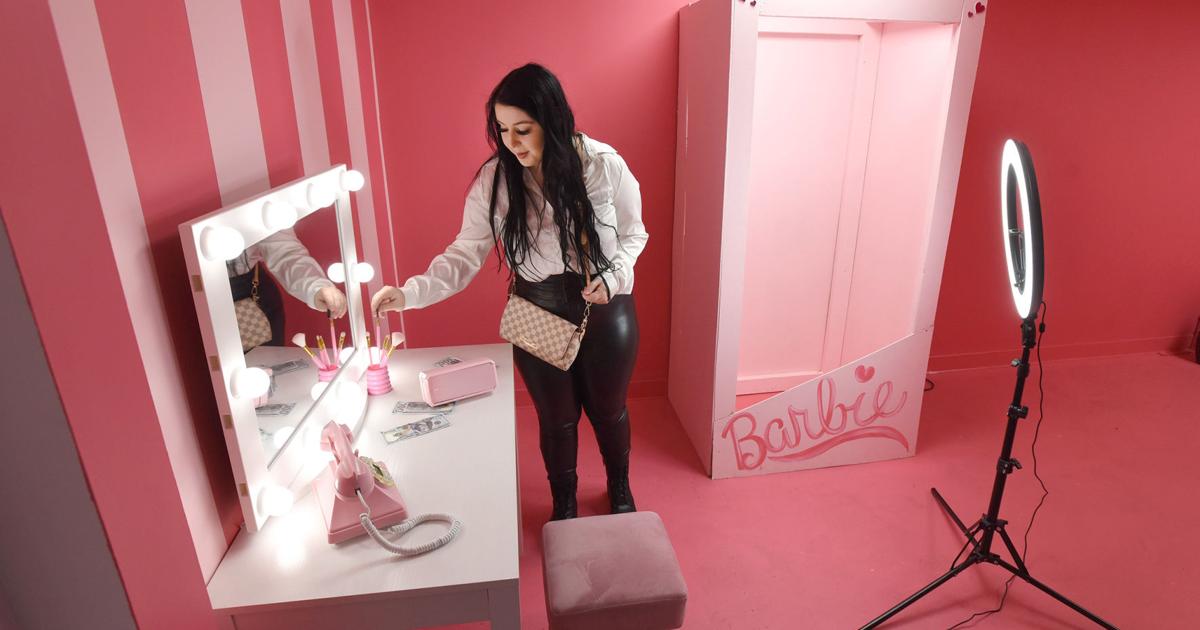 Pose Selfie Museum offers creative backdrops for photos | Characteristics
Taylor Thurman has always wanted to visit a selfie museum – a place with creative spaces to take exciting selfies – in a big city.
Instead, she and Baylee Hall decided to open one in Owensboro — at 1734 Sweeney St., which once housed a few bike shops — in September.
Business has been good, Thurman said.
"We've had clients from Evansville, Henderson and even got a call from Louisville," she said. "People who have been to selfie museums want to see what we have. We even brought in a bridal and prom boutique to take pictures.
The name might be a bit misleading for people unfamiliar with selfie museums.
It's not really a museum. It does not store selfies.
And not all photos taken there are selfies.
Sometimes people take pictures of each other and sometimes they bring cameras and not smartphones.
It is a studio with several sets that serve as sets for the photos.
There is a big cake that you can pretend to jump on.
There is a flower swing and a Rose Room filled with roses.
There is a ball pool, like the one for children in some playrooms, in which adults can crawl.
There is a CEO's office with a "money gun" and lots of play money.
One room is decorated in black and white paint and an old-fashioned style—is there any else? — pay phone.
Another has a glamorous makeup table.
The village hall is ready for a Valentine's Day shoot.
There's a vintage bicycle and a piece with angel wings that appear to be attached to a person in a photo.
"We can customize the backdrops," Thurman said. "Accessories are interchangeable."
So far, she says, Pose Selfie is for "people of all ages, families, girls' nights, birthday parties."
There's even a party room in the back.
Thurman said the rooms are changed every six months.
"We want to keep being more creative," she said. "We offer personalized rooms and it's really affordable."
Thurman said Pose Selfie "takes the pressure off of taking photos. People are laughing and having fun. We get a lot of good shots off guard.
The hours are Thursday to Sunday from 5 p.m. to 8 p.m. or by appointment.
Thurman said appointments can also be made during the day.
But both women work full time.
Thurman is at US Bank and Hall's at Swedish Match.
"Plus, I'm a mom," Thurman said. "And I'm working on my mastery."