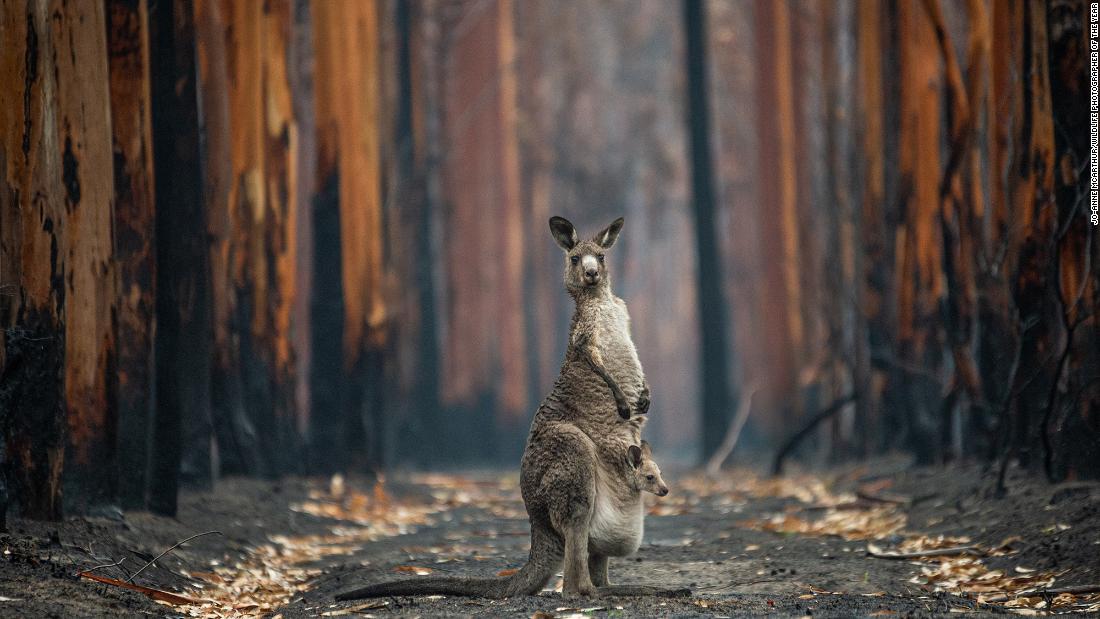 Selected by the public for the wildlife photographer of the year award
(CNN) –
Curious meerkats, a rescued Amazon dolphin and a school of barracudas are shortlisted for the People's Choice for Wildlife Photographer of the Year contest, and fans can vote for their favorite.
The 25 images are currently on display in an exhibition at the Natural History Museum in London until the vote ends on February 2, 2022, according to a press release from the museum.
The winner will have their photograph on display at the exhibit until June 5, the museum noted.
Other shortlisted photos include a female orangutan caring for her excitable baby, a grizzly bear fishing for salmon, and a herd of elephants protecting their young.
"The People's Choice Award offers compelling observations of nature and our relationship with it, sparking our curiosity and strengthening our connection to the natural world," said Natalie Cooper, Natural History Museum researcher and jury member, in a statement. . .
"It's an incredible challenge to choose just one of these images, so we can't wait to find out which wild moment comes across as the audience's favorite."
Over 50,000 entries were received from 95 countries for this year's competition.
In October, French underwater photographer Laurent Ballesta was named Wildlife Photographer of the Year 2021. His winning photo showed camouflaged groupers emerging from their milky cloud of eggs and sperm in a biosphere reserve in Fakarava, Polynesia French.