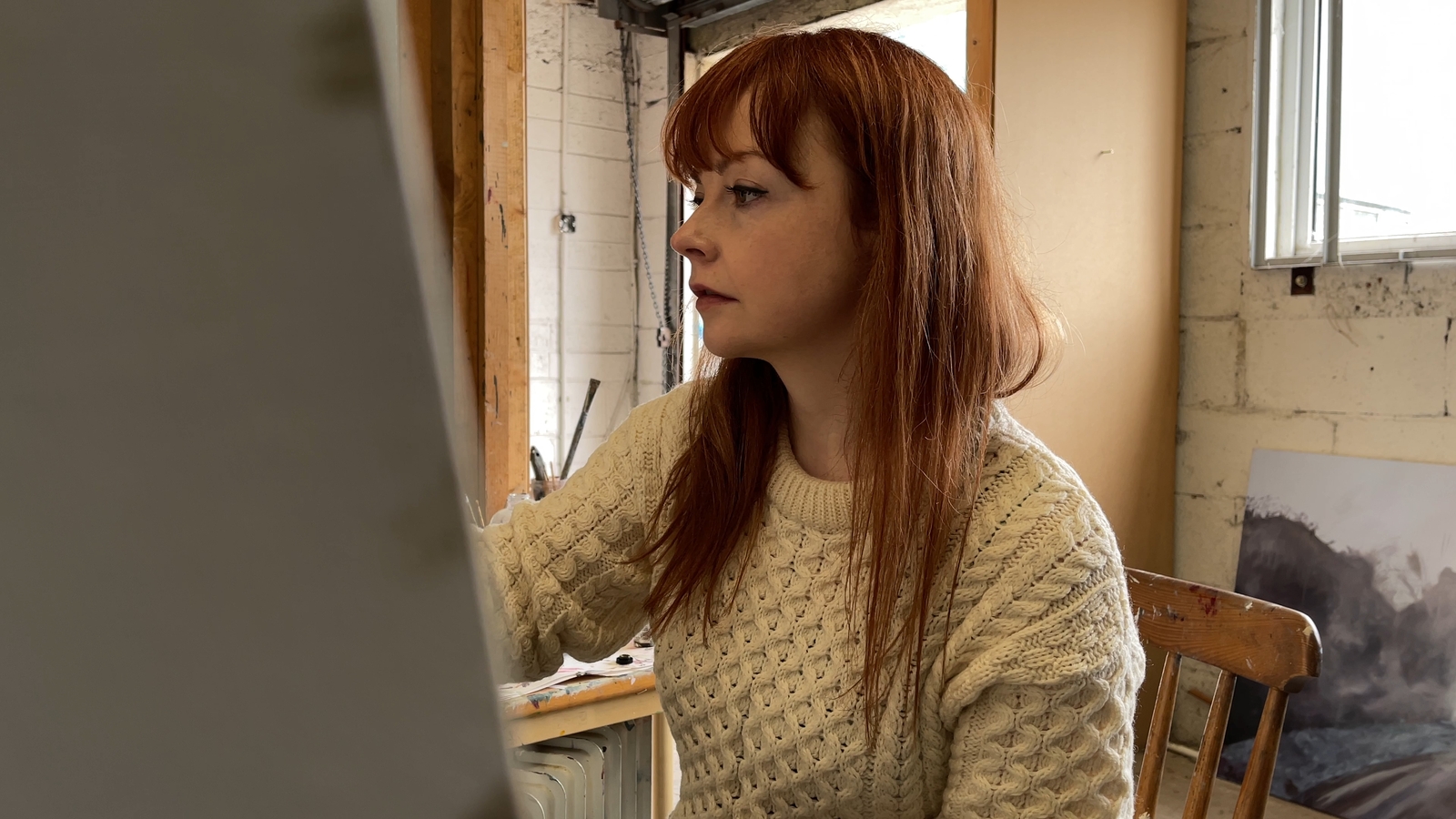 Senator calls for more artist workspaces in Dublin
Labor Party spokeswoman for the arts, Senator Marie Sherlock, said the government must step up its efforts to secure workspaces for artists in Dublin.
It comes as more than a dozen artists face eviction from Richmond Road studios in Fairview tomorrow.
Speaking at Seanad, Senator Sherlock said artists needed more time to find other places to work.
"They are an incredible body of artists engaged in visual arts, photography, painting, installation work and other art forms. They received a letter two weeks ago telling them that the building they're renting from is in receivership and they're going to be evicted. I want to make a direct appeal to the receivers, Kroll, to talk to the tenants.
"There is a bigger issue here in terms of how the government secures arts space in Dublin and across the country.
"We have seen a continued shrinkage of arts space. The government needs to put in place funding and other resources to ensure that arts groups can survive and thrive in this city and this country."
Artist Maeve Brennan has been a member of Richmond Road Studios for 17 years.
She said: "It's terrible, it's really sad and it's really upsetting. It feels like we're not valued."
Ms Brennan said the artists were ready to leave the building at some point. However, they expected more than one notice period so they could find an alternate studio space.
"We just need more time. Personally, I was waiting six months," she explained. "But in general, it can't last any longer. Where will the artists go? Where will the young graduates go?"
Studio member Louise Butler agreed.
"We're supposed to be known for our thriving art scene and it's cutting our throats," Ms Butler said.
"My only option is to store my things and not work for a while, which is crazy. I live with my grandmother, so she won't let me bring paint and supplies into her house and the to resume."
Artist Adam Gibney, who has been in the studio for eight years, added: "It's a very disappointing time to be an artist. In the long run, it's daunting. Today it's a studio, but it was already nightclubs, performance spaces, DIY theater We're losing the buzz of our city and it's making people wonder, "What am I even doing?"
Mr Gibney said rent increases mean the prospect of him continuing to work as a full-time artist is becoming "less and less likely".
"It's not an overnight decision, but you will see people taking additional jobs in technology or education. Some people want it, but others will slowly accept these jobs, and then your practice shrinks and shrinks. I've been fighting this for years, but sometimes it feels like a losing battle."
The receiver did not respond to a request for comment.