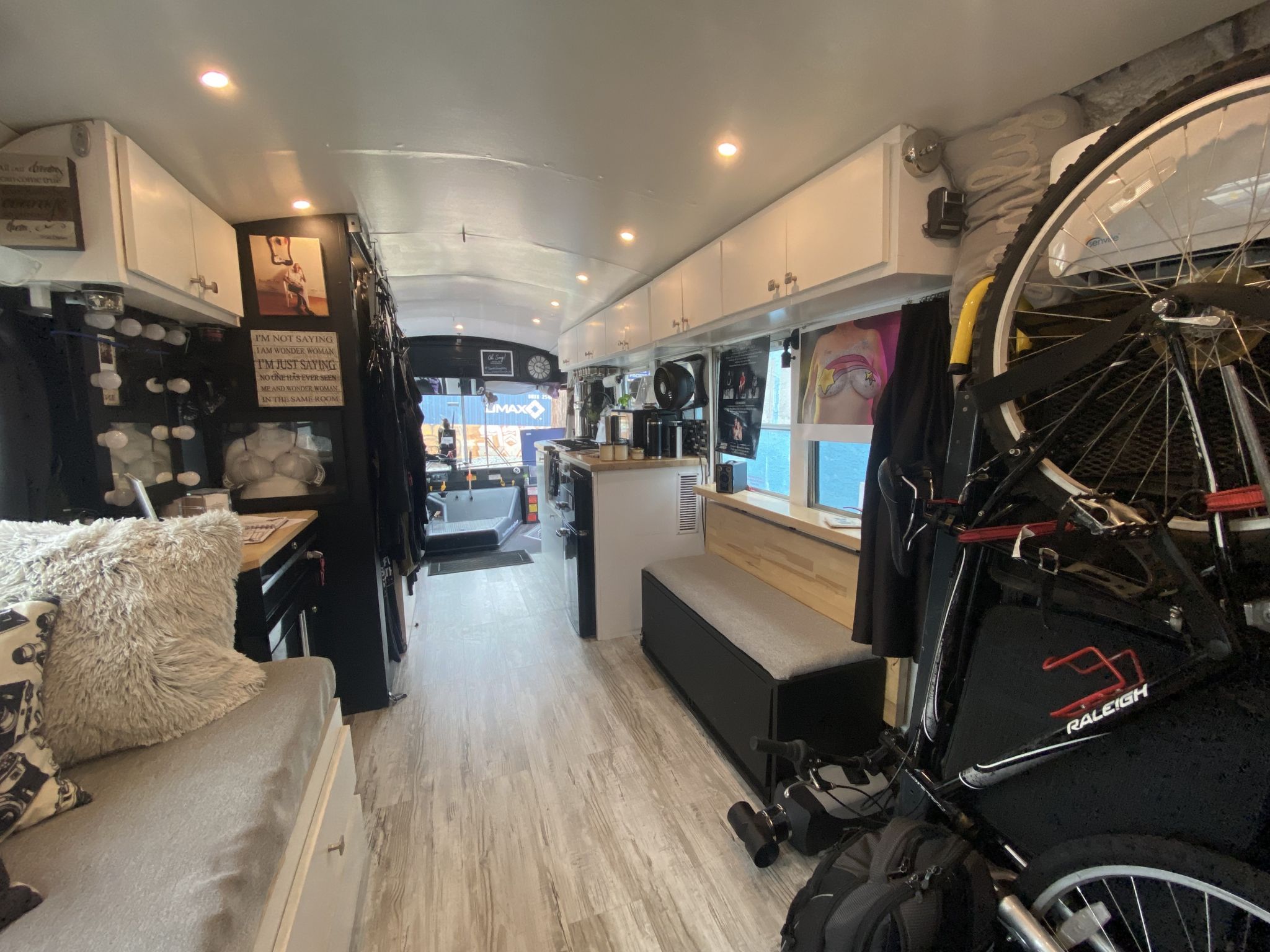 Tour Bus Studio Stops for San Antonio Resilience Stories
In the case of Annette McNamara, the wheels of the bus are turning in circles, across the country. The 41-year-old Nashville-based photographer is touring the country spreading her message of self-love and empowerment. She recently stopped in San Antonio on a chilly Thursday morning when half the city was shut down due to freezing weather, but McNamara's bright pink bus radiated warmth and positivity through the Lone Star neighborhood.
She met us in Atticus, the 21-year-old Thomas school bus named after Kill a mockingbird central character Atticus Finch. The founder/driver/photographer spent around $45,000 to convert the bus into a home that doubles as a wheelchair-accessible photography studio. The nomadic designer uses the mobile studio to document the stories of strangers who become friends along the way as part of her Beautiful Strength photographic project.