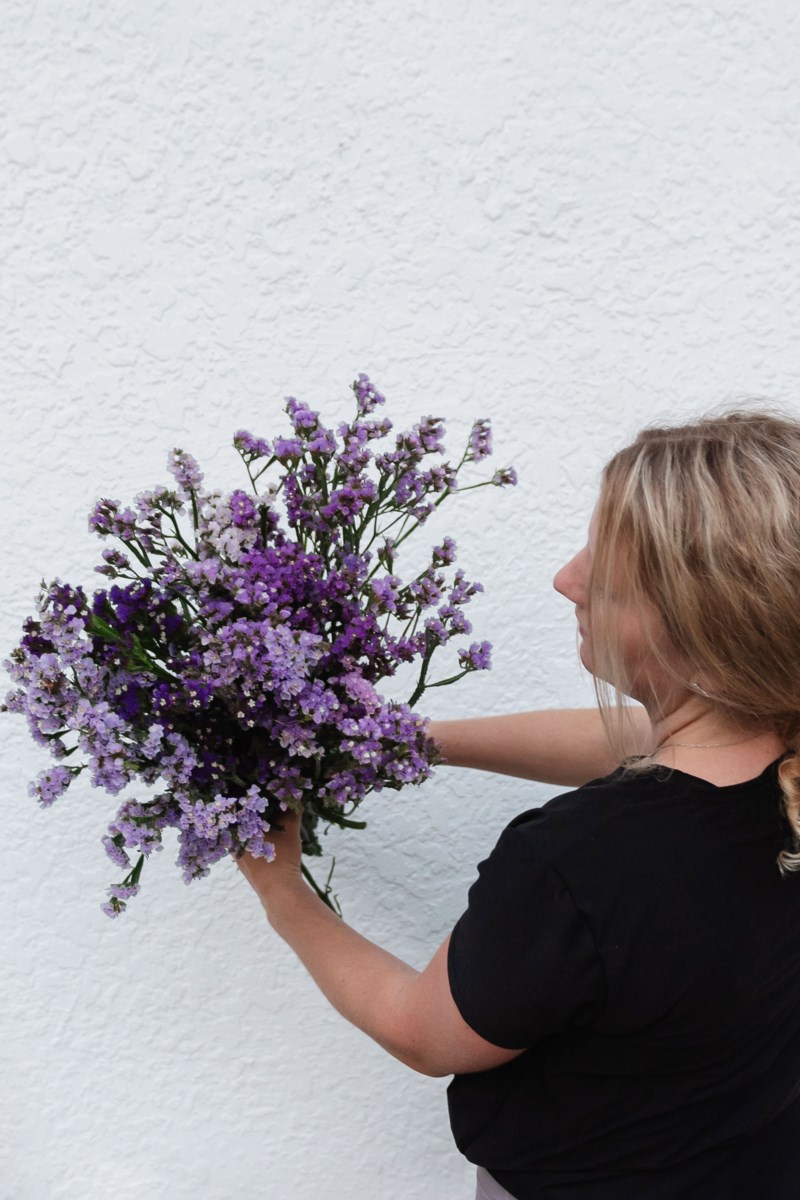 Women and girls: Everything is flowery (7 photos)
A local woman's passion for gardening has blossomed.
THUNDER BAY – Valentine's Day is over, but while the shelves remain empty at the big box stores, the work of the florists who provide these beautiful arrangements and blooms never ends.
With spring approaching, florists are just getting started for the next busiest season. We live in a world where everything is hectic and we forget to pay tribute to the artists who bring out these beautiful arrangements for us and our loved ones. With the advent of "local support", it is crucial to recognize local artists who provide flowers and craft arrangements to the community and their loved ones.
Karly Huitsing is one such artist. Growing up on a small dairy farm in Murillo, she was used to the outdoors and milking cows. When marriage and professional life took over, she took up gardening to get out and get dirty. This local artist started with a small garden bed, which she has since expanded to a 20×40 garden. What started as a hobby planting tulips has become an income-generating activity for this young entrepreneur.
"I started this passion project four years ago where I went out to grow flowers in my little raised garden. Two years ago I started experimenting with this as a business where I can investing my time and money for my passion. It has been a win-win situation for me so far. Since then I have quit my full time job to work outside and take my kids out too. Last year I was working and balancing that as well, but working full time helped me grow that business," says Huitsing.
With spring fast approaching, garden planning and seed starting are in full swing. "My grandmother has been an incredible source of knowledge and my go-to person whenever I have questions that I know she can answer better than Google. My grandmother has always had the most beautiful flower beds. amazing, and I know she will always have the best answer for our climate. This year, Huitsing and her grandmother will team up to grow more dahlias which she is thrilled to be able to share with Thunder Bay and the surrounding areas. nearby.
Growing flowers is not all walks in the park. Dealing with the unpredictable weather and pests of Northern Ontario has been a learning curve. For a young entrepreneur like Huitsing, winter is more about buying flowers from the outdoor market and proving flower arrangements and bouquets to her loyal clientele. While summer is for providing specialty flowers, locally in her Slate River backyard. When asked about her favorite flower, Huitsing recalls her feelings for tulips. "My grandparents and a lot of my family are Dutch and all of them loved tulips. So this year I'm going to grow 1,000 tulips to bring a bit of Holland to my backyard and the homes of those in Thunder. Bay.
With the Valentine's Day essay behind the All in Bloom business, finding the niche is a big step for her. The Thunder Bay Economic Development Committee saw the growing potential and awarded her an initial grant of $5,000 for her business, which she hopes will grow her business and work space.
"This year a new little one will be joining our family, so keeping my garden the same size will be the plan for this year. to experiment with saving seeds and selling bulbs and tubers to inspire those around me to grow beautiful gardens in their backyards," she says of the expansion plans.